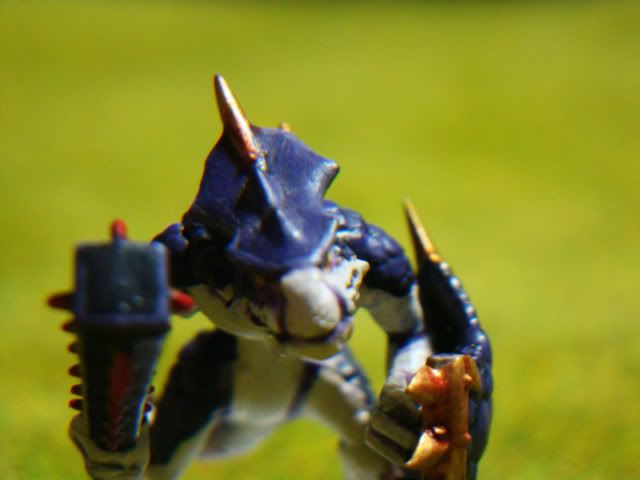 Lizardman walking the green plains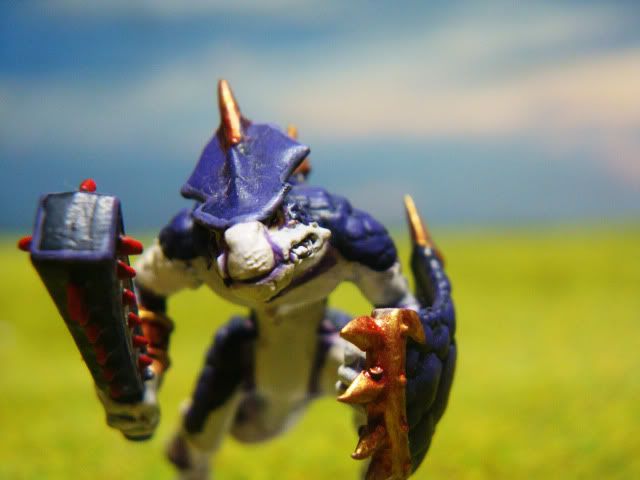 Angry Face from one angle..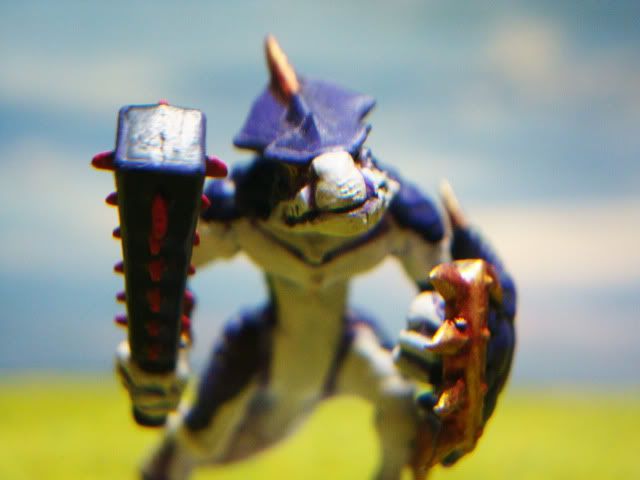 Happy Face from another...
I am always digging the whole centre focus feature of cameras, especially the DSLR.
Interestingly enough, While we will be continuing to feature more of these Lizardmen, haven't really contested with them before in a tabletop Warhammer game.
On first glance though, I know their magic is gonna be a real pain in the ass from experiences with High Elves.
But i think i should be delving and getting more involve in tabletop gaming soon. Hopefully not gonna get my ass whoop out there though... out from my comfort zone of the usual few friends I play with.
On another side note though, Progress has been going real well with the painting of my GHQ Micronaut ships. I'm just about done with the escort units and I will be taking on the Aircraft Carrier Real soon. It would be the First ever Aircraft Carrier I have assembled and Painted. (If i exclude that real dazzly crazy aircraft carrier i painted for my gal)
Will show you guys that sometime soon too.
Till the next entry.. Cheerios!