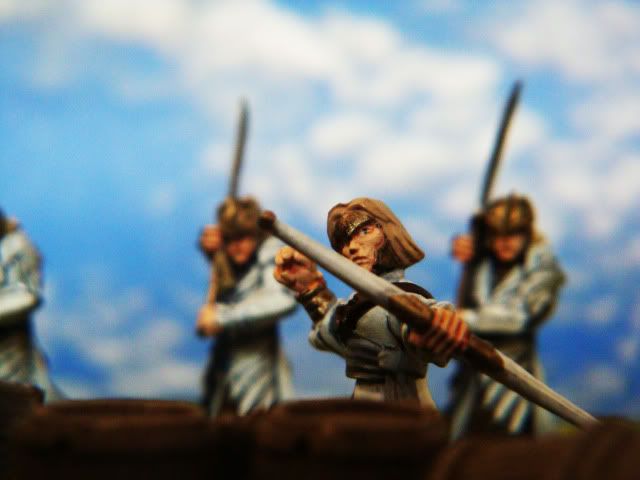 Here we have an Elf noble taking a shot at something in the distance. With the Swordmasters of Hoeth in the background, it looks like this Elf Noble must be of some great importance to have escorts that are Swordmasters.
AS we all know, Elves have always been well known to be adept and exceptionally skilled in Archery. In fact, their keen sense of the bow and arrow are far more superior than Robin Hood.
Which brings me to this.
Have you guys seen the Trailer of the New Robin Hood that is Russell Crowe.
It resembles Gladiator 2 more than Robin Hood. :S hmmm
I mean, its the same actor, same director. Who are we trying to kid?
What do you guys think?