Hey Everyone
Hope your summer has gotten off to a sizzling start! Unfortunately, I was mired in the Virginia blackout and suffered a few days of no power. It really played home the fact that we really depend on electricity for the majority of our waking moments, and my mind kept repeating the "no power" line from C&C haha.
I am a fan (not die hard, yet) of Japanese anime, especially feature length movies of great artistic merit and evocative storylines. Some cult favorites have struck me deeply before, and some titles that immediately come to my mind are the perennial favorite
Akira
(I am still wondering how they added neon effects), the bleak world of
Jin-Roh
(Wolf Brigade), and the technological and moral maze of
Ghost in the Shell
.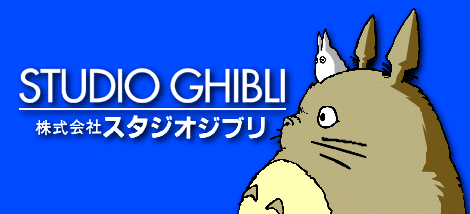 World-famous title-screen of Studio Ghibli, featuring their titular character, Totoro.
Well, I might be slow to catch up on this, but I have come to love the works of Studio Ghibli. They are particularly renowned for their compelling movies that appeal to young and old alike (kinda like Pixar I guess). The studio was founded by Hayao Miyazaki and Isao Takahata as directors, and Toshio Suzuki as producer in 1985 following the success of
Nausicaä of the Valley of the Wind
, and continues to produce anime masterpieces to date.
Hayao Miyazaki, still keeping it classy.
Isao Takahata, renowned director who amazingly did not start off as an animator.
Toshio Suzuki, known to have encouraged Miyazaki into putting Nausicaä, which led to the founding of the famous studio.
Studio Ghibli was named after the Italian word for desert wind (or Sirocco)...Miyazaki thought of the name due to his love for propeller-driven airplanes (crystalized in the movie, Porco Rosso). He had picked Ghibli, which was the name of a WWII Italian transport plane and symbolized his desire to bring fresh, hot inspiration into anime. Trivia fact: the way Ghibli is pronounced in reference to the studio is actually a mispronunciation/Japanese transliteration, a mistake Miyazaki has heartily admitted to.
The Ca.309 Bergamachi (Ghibli), the namesake of Studio Ghibli.
So far, I've only watched a few of their works in full, namely Nausicaä of the Valley of the Wind, Sprited Away, and The Secret World of Arriety. One thing that has consistently impressed me was that each film has ended with me gasping for more, and left me feeling like a child inside all over again. Moreover, it reminded me of why it is important to enjoy movies - to appreciate what it means to be human.
The release of the Giant Warrior, which symbolized the futility of retribution.
It is my guess that many themes and lessons can be pulled out from Studio Ghibli's classics. In particular,
Nausicaä
for me examined the prevalence of dualism in human thought and questioned the natural antagonism ("knee jerk response") in human reactions against "the other" (which was nature in the film). In addition, the film brilliantly explored the healing effect of coming into terms with one's surroundings, be it the environment or even other people.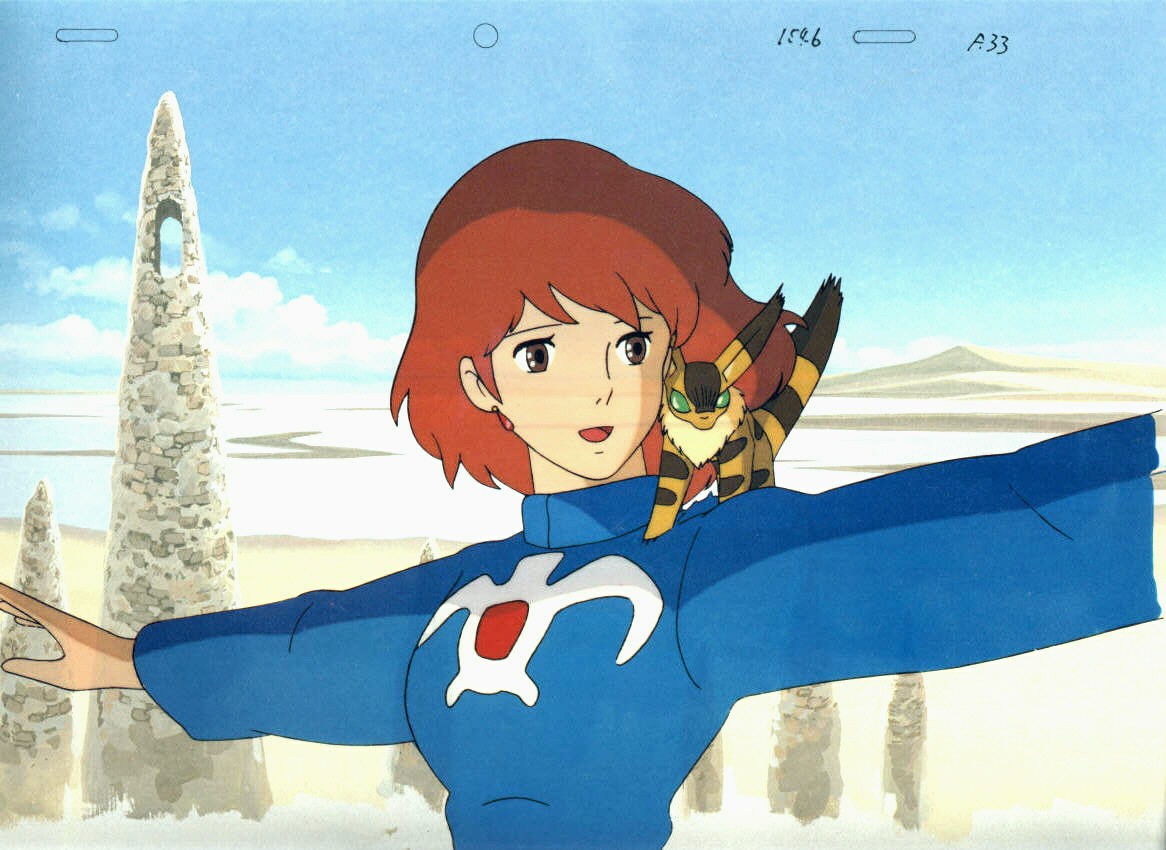 Princess Nausicaä, the selfless heroine of Nausicaä of the Valley of the Wind.
For one, Studio Ghibli is probably best known for creating true heroines (Miyazaki is an unabashed feminist, even the restrooms in the studio are better for the women than the men). Ghibli's heroines are almost always believable characters who hold firmly onto their moral compasses in the face of uncertainty, overwhelming odds, or even disbelief from their peers...and arrive at noble choices that have called for vast sacrifices on their part.
This is in stark contrast to the hyper-sexualized/violent archetype so prevalent in today's entertainment industry...such as Suckerpunch and the recent Commander & Conquer titles. If I would have children one day (especially a daughter), I would watch Studio Ghibli's works with them and hopefully explore with them the complicated nature of humanity (and also enjoy amazing effects and animation!).
To date, I have yet to watch Studio Ghibli's other masterpieces, such as Porco Rosso, Grave of the Fireflies, and Kiki's Delivery Service...which I guess is a good problem to have :)
Are you familiar with Studio Ghibli? Do you have other movies you'd like to recommend?
Feel free to share your thoughts.
PS: Another trivia fact - Studio Ghibli is famous for allowing no cuts to their movies.
Nausicaä of the Valley of the Wind
was subjected to horrific edits in the US, which completely altered the story and changed it to an action movie about destroying nature. Apparently, Studio Ghibli got so pissed that they sent a katana sword by mail, with a note that said "no cuts".