Hail fellow geeks!
Christmas is coming up around the corner as we're approaching 2013, given if the Mayans were just playing a prank on us :P
2012 has been quite a year for Star Wars fans, whether it's mostly up or downs...that's up for debate. It has seen major developments, such as The Phantom Menace being re-released in 3-D, George Lucas pissing fans off with the recent DVD/Blu-Ray collections, and recently, Lucasfilm being bought over by Disney, with the added promise of Ep VII, VIII, and IX coming up.
This is how I feel about Star Wars for the longest time (credit to
'ukitakumuki
on deviantART, he does art really really well):
Does the future look bright for the Star Wars franchise? This really depends on what kind of fan we would be asking.
If you're an old-school fan (like me) who grew up with Darth Vader being a total bad-ass and longing for the non-existence of Jar Jar Binks, read on! There are a couple of things coming up that would further add to the grittier/darker Star Wars that has been missing for so long.
Star Wars #1 (Brian Wood)
If you'd like to "pretend like it's 1977 and no other films were ever made or books ever written," this comic series is for you.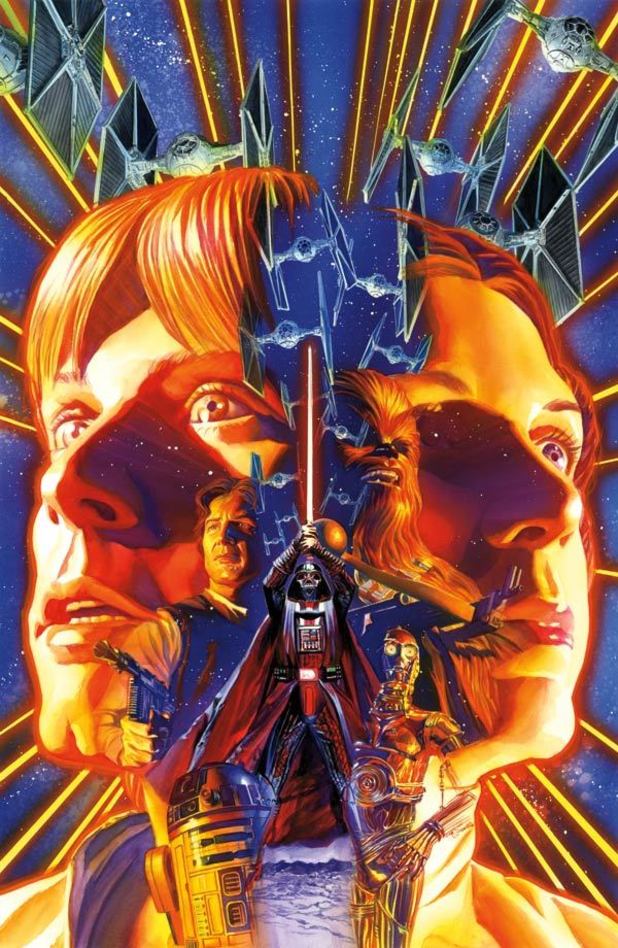 Written by Brian Wood, Star Wars #1 is set to be released on January 9th 2013, and it explores the time-frame between Episodes IV and V. Ever wondered what Vader would have faced for his failure at Yavin IV? What would Luke, Han, and Leia be up to in that interim period? Or maybe...why the hell Hoth???
Nerdist.com has released a
preview of Star Wars #1
, and I have to say it looks really promising. Admittedly, it's a really tough job to please Star Wars fans, who each would have a different idea what Star Wars should be like. Judging from the preview, this comic series feels like it closely replicates the Star Wars of 1977, and provides a rather intriguing prospect: what ever happened to Vader?
Star Wars 1313
LucasArts has quite a good history when it comes to Star Wars video games. TIE Fighter, X-Wing, Dark Forces, Jedi Academy, Shadows of the Empire, Republic Commando being the few games that have enjoyed positive critical reception and garnered loyal fans. But there are also total misses such as the Kinect Star Wars that come to mind.
But one thing that has been missing for awhile has been an adult-themed/gritty Star Wars video game.
Revealed in E2 2012, Star Wars 1313 lets you play as a bounty hunter in 1313, the criminal underworld of Coruscant, far removed from the glittery heights of the Imperial City. Not much material has been released at the moment, but the concept itself sounds really cool...and Disney has even specified that they will not interfere with the game's development.
Share Star Wars this Holiday!
Last and not least, isn't it awesome when geeks all around the world come together for a good cause? On Dec 14, Star Wars fans are invited to donate a Star Wars or Science-Fiction toy to a child in need, such as through hospitals, or charitable organizations. Here's the
Facebook page for the event
!
Share Star Wars started when Katie Goldman (a 1st grader) was bullied in school for her love of Star Wars. The news spread across the internet and soon 501st members around the world made a custom Stormtrooper costume for Katie!
Isn't that AWESOME??? Dec 14 may have already gone when you've read this post, but I implore you to consider donating a toy for a Christmas drive near you! Also, I think I'll make annual posts/reminders about Share Star Wars.