Good day to everyone again.
For today, We feature the C130 Hercules. This bird of the sky has remain an endearing part of many Major Air-forces in the world today. Primarily used for Military Transport, the Hercules can carry 92 passengers or 64 paratroopers. It can also have the option fit 2 Hummers or 2 M113s in its cargo storage area.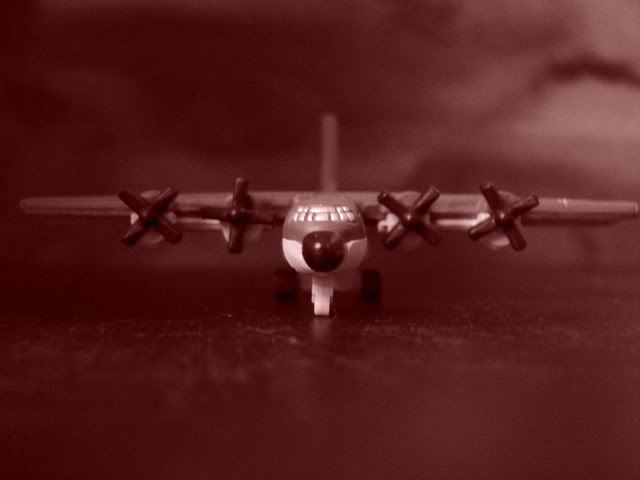 However, What makes the Hercules so special is that it has the capability of being a multitask aircraft that fulfills many roles. From Air Refueling platform to Transport to even Gunship support, the C-130 is able to achieve optimal performance for these various roles.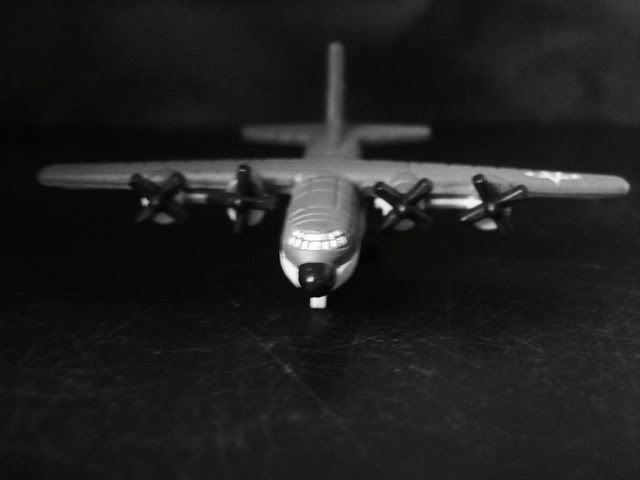 There are few planes that are as widely used as the C-130 Hercules. And while it might not appeal to the young kids who are interested in fighter jets like the F22 and F18 Hornet, you will hardly see a militarized zone without these planes performing their roles and serving other purposes like rescue and humanitarian aid. And truth be told, it has its own sense of appeal to me.
Fly by in the Sky
Overview look of the "Micromachine Military" C-130 Hercules
Come to think of it, I have encountered this aircraft in Call of Duty: MW, and it also can be seen in its sequel Modern Warfare 2. Furthermore, in Left 4 Dead, it is the escaped route for the "Dead Air" campaign.
Other than the common fighter jets, What planes appeal to u?
P.S: On a side note, I have started to proceed on to doing my model kits and collating what to proceed with first and what to do later. Personally, I thought I was at a point where I had little left to do and I can go on my spree of getting new model kits. But after looking at the boxes of unfinished model kits and the amount left to be done, I have realized that I am in over my head and that there is still too many that I have left to complete. (But, I am guessing, All modellers suffer the same problem. :p)
Being in Singapore where space is not a luxury, I am also suffering from the result of running out of space to put my hobby stuff. :(. It really really sux... But I dunno how do people who share the same problem with me solve this issue.
Any suggestions?